Since 2011 we prepare the best crepes based on our own original recipes!

You can choose from three different batters – sweet, savoury and vegan + gluten free.
More than 20 crepe fillings, from nutella to home-made caramel, or for savoury – from vegan fillings, through traditional Slovak sheep cheese to home-made pork pâté.
Draught beer, fresh roasted coffee, natural fruit juice and home – made lemonades or delicious wines from local wineries.
Current menu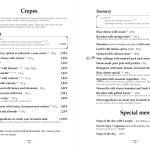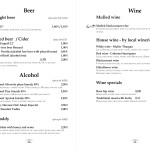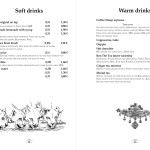 What we offer
Sweet and savoury crepes, as well as gluten-free and lactose-free crepes.
Draught unpasteurized Czech beer Frambor 10°.
Delightful Slovak wines – Irsai Oliver, Cabernet Sauvignon and Blackcurrant wine from Little Carpathians wine region.
Fresh roasted Slovak brand coffee Coffee Sheep.

Shortly after opening we've became a proud member of the International IKEA Free Bar Association. You can find no piece of IKEA in Funki Punki.
Whether it's good or not, we leave up to you.
Anyways, we're happy to shout loud – "Thanks God for IKEA"